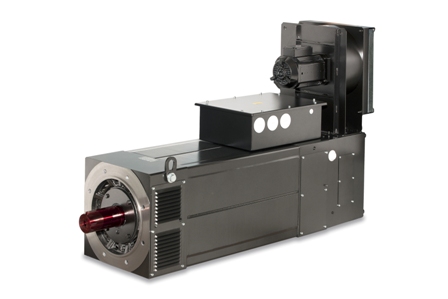 The high-performance 3-phase asynchronous motors of the HQL - HQLa Sincrovert® series offer the best performance and the latest innovative technology,
thanks to many years of experience in the variable speed electric motors powered by inverter. These motors have a very high output despite the compact dimensions,
and guarantee the very best dynamic performance. The quadrangular shape of the motor is produced with a lamellar stator that has ventilation ducts integrated directly in the magnetic laminations.
The result is a particularly strong and compact structure, with excellent thermal efficiency. In the planning stage, particular attention was paid to keep the rotary inertia low to favour the dynamics of the motor and allow high operating speeds.
Ventilation has been optimized and integrated in the structure of the motor, allowing the installation of a multitude of accessories such as speed/position transducers, parking brakes, or sensors.
The motor has a modular structure so it can be installed in many different configurations to be integrated in the machine