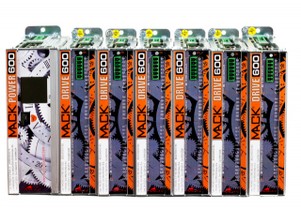 MACK DRIVE & MACK POWER
Ultra compact brushless drives 230-400 Vac - For motors up to 11Nm
A very robust multiple axis system with single power unit, especially conceived for applications needing up to 6 - 12 drives,
offering high performance control and excellent power to dimension ratio. It can be supplied with customer specific hardware & software,
preloaded or with easy file loading for best stock management. On-site start-up service or remote support.
Typical applications: CNC robots, x-y guides, healtcare, textiles, conveyors, packaging, pelletizing, boxing, printing machines, positioners,
bar feeders, CNC cutting and milling machines, woodworking machines, laser and plasma cutting waterjet, chemical plants,
market garden automation, welding, sharpening, 3D printers, sewing machines..