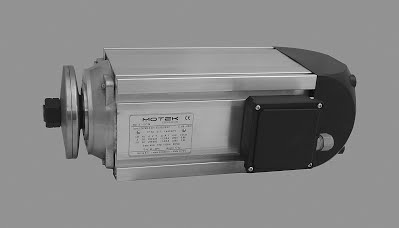 New space-saving line series ETE - EME
Designed specifically for applications requiring high power output with a shorter wheelbase than the unified IEC series.
Motek proposes in particular two coupling solutions:
- With blade discs and locknut, motor mounting to casing profile in quarries "T", for direct application of the blade;
- B14 with shaft and coupling flange of unified IEC series, motor mounting to casing profile in slots "T" and / or on flange with threaded holes.
Maunfacturing Standard IP55 - Duty S6 V = 230/400 V
A
vailable
with declaration of conformity ATEX -
ETEX
series
.