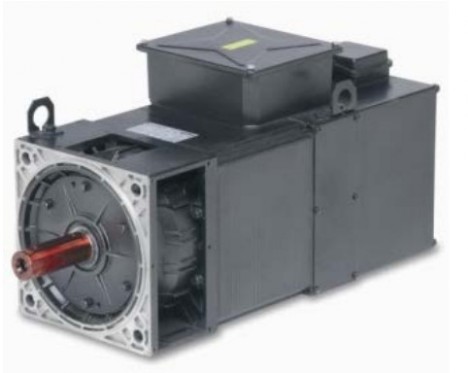 The permanent magnet synchronous motors of the QLS Sincrovert® series have been designed and built to meet requests for high torque output
from the sort of highly dynamic motor typically used on modern production lines. The motor is built with the same technology
used for the HQL series asynchronous motors (lamellar stator) with some of the same important structural components.
The project have been optimized to guarantee a reduced rotor inertia and fluid rotation, with limited torque ripple.
The rotor is provided with high quality rareearth permanent magnets of a suitable size and shape glued on the surface of the rotor laminations.
Specific spacers are used to determinate the inclination and correct position of each magnet. To make the rotor assembly even stronger,
it is wrapped and impregnated together with the magnets with specific resins. These motors produce very high acceleration and a dynamic high performance with minimum energy usage.
The quadrangular shape of the motor is produced with a lamellar stator that has ventilation ducts integrated directly in the magnetic laminations.
The result is a particularly strong and compact structure, with excellent thermal efficiency..