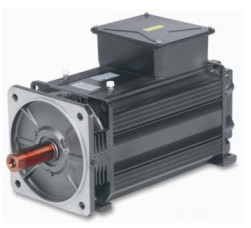 The liquid-cooled motors of the LQ series represent the state-of-the-art in highperformance 3-phase asynchronous motors for industrial applications.
The main innovation consists of the outer casing made of extruded aluminium alloy, which integrates the heat exchanger system of the motor using forced-circulation liquid cooling.
In particular, these new motors let you obtain a very high power output in relation to the size and degree of protection of the motor (IP 55).
The compact motor with a very regular shape is ideal for being integrated in the machine structure and can be used without any significative performance derating or contraindication,
even in particularly aggressive and harsh environmental conditions with extreme temperatures and contaminated air.